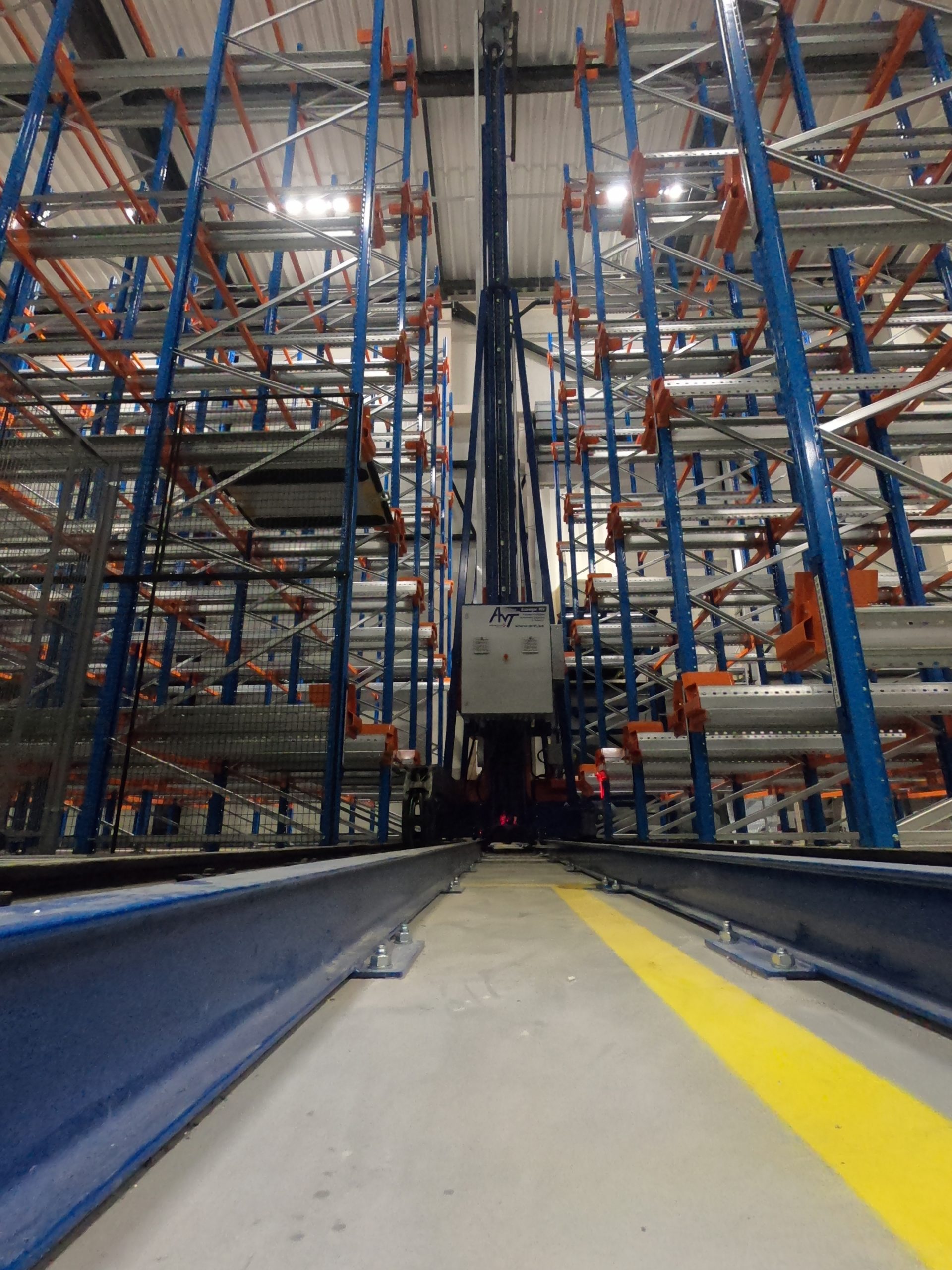 AVT Europe NV kan een totaaloplossing bieden voor al uw logistieke uitdagingen. Wij zijn in staat om geautomatiseerde productstromen van uw productieomgeving tot bij of zelfs tot in uw magazijn te brengen.
Hierdoor kan u besparen op de dure repetitieve kost van heftrucks en arbeid met een snelle ROI als gevolg.
Het automatiseren van uw logistieke flow voorkomt mogelijke schade aan uw product en zal uw magazijn beter beheersbaar houden.
Onze kennis van automatisering, robotica en interne transportsystemen laat toe om het product vanaf de machine tot bij en zelfs in de vrachtwagen te brengen. Al dan niet gekoppeld met uw eigen WMS of ERP pakket.
Door gebruik te maken van transferwagens, rollenbanen, transportbanden of AGV's zijn we in staat om voor elk klusje een gepast concept uit te werken.
Deze machines worden in eigen huis ontworpen en geproduceerd op basis van alle noden en wensen. Van naakte rollenbaan of kettingbaan tot en met een frequentie gestuurde draaitafel, aangepaste transportband of nieuwe schakelband/tapijtband. Of het nu gaat om transport van gewikkelde pallets of kleine dozen, de mogelijkheden zijn nagenoeg eindeloos.
Referentieprojecten
Voor diverse klanten zijn reeds installaties op maat gebouwd.