Aerofilm Air Caster technology
Freedom to Move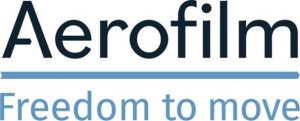 That is exactly what Air Casters, also known as Air Cushions or Air Skates offer. Ultimate freedom in moving heavy loads. With a suitable floor and sufficient compressed air, every horizontal movement is possible, without restrictions and regardless of weight.
For years AVT Europe NV and Aerofilm Systems have joined forces to offer customers the best possible solution. Combining knowledge and experience has led to even better machines. Both with roots in engineering and now with AVT Europe NV as specialist in Transport Solutions and Aerofilm Systems as specialist in Air caster technology.
Air Casters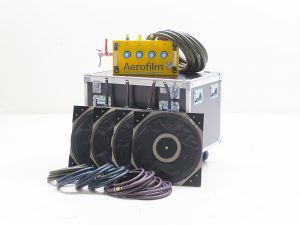 Air Casters are an ideal solution for moving large, heavy, sensitive, or special objects. The object to be moved is hovering on a wafer-thin air film. This air film is created by precisely controlled outflow of air from the membrane. First the mass is lifted and then a thin air film is formed. This air film causes the object to float, reducing friction to a thousandth. Once floating, it can be easily moved.
About Aerofilm Systems: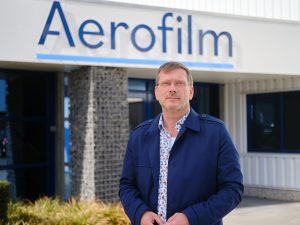 Aerofilm Systems is a family-owned company founded in 1981. Operating from Eindhoven (Netherlands), Kleve (Germany) and Westfield, Indiana (USA) we help customers to easily move difficult, large, heavy, or sensitive loads. The Air Casters are produced in our own 1500 m2 production facility in Eindhoven. With in-house engineering we can help our customers with the pneumatic integration of the air caster technology. With an eye for detail and executed with a well-thought-out approach. No surprises. We take care of it from start to finish.
Partnership:
The knowledge and skill of AVT Europe NV to build "state of the art" machines is complementary to the expertise of Aerofilm. By combining this knowledge, solutions can be offered that contribute to the optimization of the internal logistic process of the customer, with a reduction of the operational costs as a result.