If you are looking for an ergonomically responsible way of working, it is advisable to automate and optimize your process. The implementation of a robot can be an effective solution.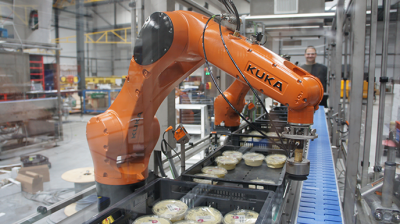 AVT Europe NV, with its many years of experience in robotics, is the perfect partner to automate or robotize your production environment.
Whether you are looking for a handling robot, pick-and-place robot, palletizing robot or other automatic 4-axis or 6-axis robot, we have the knowledge and experience in house to successfully complete each project from A to Z.
We develop a customized robot installation equipped with all the necessary hardware and software; ranging from roller conveyors, pallet dispenser and gripper to HMI control, pattern generator and linking ERP or WMS software…
Whether it's about grabbing a pallet, grabbing boxes, stacking crates, placing a work piece or assembling parts, we serve all sectors and all industries.
AVT Europe NV is your system integrator for the engineering, production and programming of your automatic robotic system.
AVT Europe NV offers a wide range of robotic technologies.
A few realizations:
Pick & place of jars at high speed
Palletizing jerrycans
Crating of filled cans
Placing of corner profiles with the aid of a cobot (collaborative robot)
Palletizing boxes, bags, etc.
Stacking of boxes or bagged goods
High-speed robot picking of food
Handling of sensitive material such as toys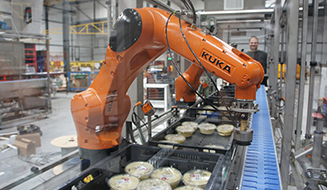 Pick and place of jars of food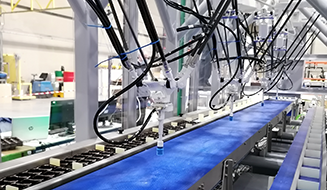 HIGH speed chocolate picking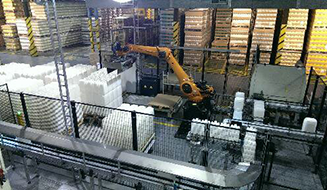 Palletizing jerrycans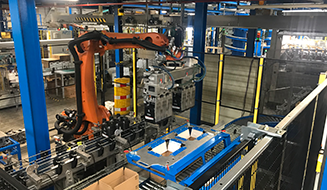 Crating of cans and bottles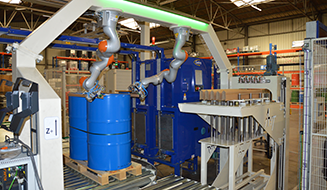 Placing of corner profiles with the aid of cobots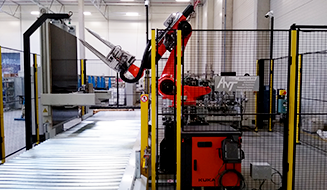 Insertion robot for solid cardboard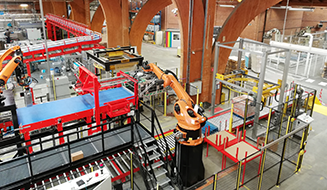 Layer palletizer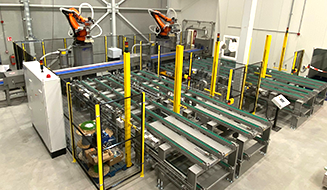 De-stacking robot for bagged goods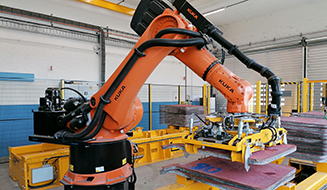 Heavy load handling of plates