By combining our knowledge of AGVs and our expertise in building robotic systems, we are able to make these two applications work together perfectly in a mobile robotic system.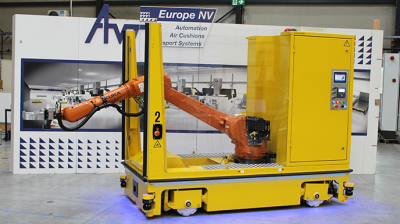 This AGV with robot is a recent innovation that can be used for various tasks such as:
Order picking
Loading CNC machines
Loading lathes
Replacing simple operational tasks
Assembly of parts
…
A mobile robot can be used cost-effectively in various environments such as a warehouse, logistics hub, turning facility, pharmaceutical environment, etc.
Moreover, this machine simplifies repetitive tasks and thus creates a quick return on investment (ROI). This is the case for tasks such as gripping different products, stacking boxes, moving boxes, palletizing and depalletizing, etc…
At AVT Europe NV we are able to adjust this automatic robot completely to your logistic wishes and needs. Through the perfect integration of this mobile and automatic robot in your logistic process, new ideas become possible and return on investment times are shorter than ever!
Key benefits
Process your product while it is being transported
Achieve different production processes with 1 single system
Can perform tasks in areas where operators are not allowed
Optimal accessibility to machines is ensured
Operates entirely on a lithium battery that can be automatically recharged during operation
Easily scalable to new processes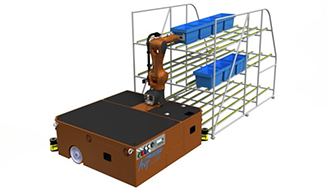 Mobile logistics robot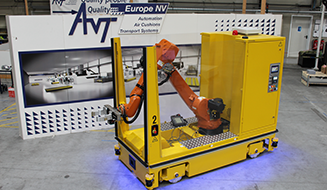 Mobile pick & place robot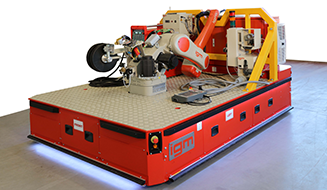 Mobile welding robot