Moving and relocating installations
Business relocations are usually time-consuming and complicated. A moving operation and the accompanying coordination is very intensive and usually differs from your core activities. AVT Europe NV specializes in moving machines up to complete production lines and can refer to numerous references.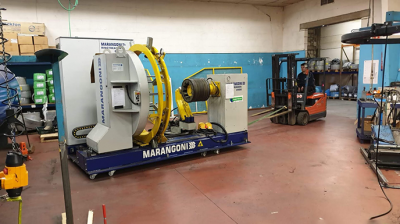 From the first meeting, the checking of the available data, to the recommissioning and the updating of the technical file, we will gladly advise and assist you.
AVT Europe NV is your partner during the entire process, from the inventory and the adaptation of the technical file, up to and including the effective restart of the installation.
AVT Europe NV is a leader in the field of industrial relocations or internal transport. Our project managers and engineers are specialized professionals with experience in (inter)national relocations. We handle the relocation of your processes within a predetermined time frame with a minimum of disruption to your operational processes.
Internal transport can take place in many ways in a company. The use of air caster transport systems will certainly bring many benefits within your company as well. A motivated team with years of experience in the machine building industry will guide you through the entire moving/moving process.